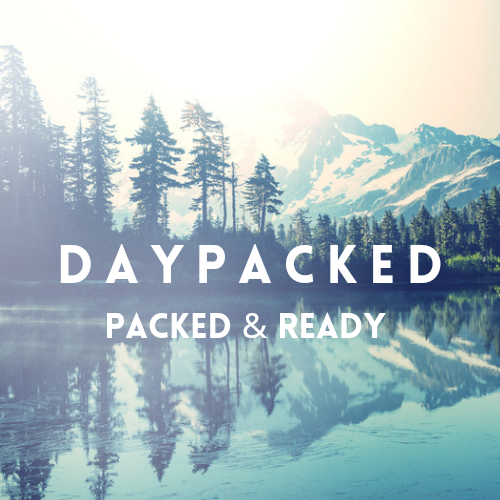 Hiking with us?
HIKING RELEASE OF LIABILITY, WAIVER OF CLAIMS, EXPRESS ASSUMPTION OF RISK AND INDEMNITY AGREEMENT
Please read and be certain you understand the implications of signing Express Assumption of Risk Associated with Hiking and Related Activities.
I do hereby affirm and acknowledge that I have been fully informed of the inherent hazards and risks associated with hiking, transportation of equipment related to the activities, and traveling to and from activity sites, in which I am about to engage. Inherent hazards and risks include but are not limited to:
1. Risk of injury from the activity and equipment utilized is significant including the potential for permanent disability and death.
2. Falling, causing broken bones, severe injuries to the head, neck and back which may result in severe impairment or even death.
3. All "acts of nature," including but not limited to avalanche, rock fall, inclement weather, thunder and lighting, severe and or varied wind, temperature and other weather conditions.
4. Risks associated with crossing, climbing or down-climbing of rock, snow and/or ice.
5. Risks associated with river crossings, fordings, or portaging.
6. Possible equipment failure and/or malfunction of my own or others' equipment, which may have been rented, borrowed, or personally owned.
7. My own negligence and/or the negligence of others.
8. Cold weather and heat related injuries and illness including but not limited to frostnip, frostbite, heat exhaustion, heat stroke, sunburn, hypothermia and dehydration.
9. Attack by or encounter with insects, reptiles, and/or animals.
10. Accidents or illness occurring in remote places where there are no available medical facilities.
11. Fatigue chill, and/or dizziness, which may diminish my/our reaction time and increase the risk of accident
12. My sense of balance, physical coordination, and ability to follow instructions.
*I understand the description of these risks is not complete and that unknown or unanticipated risks may result in Injury, illness, or death.
Release of Liability, Waiver of Claims and Indemnity Agreement
In consideration for being permitted to participate in any way in hiking and related activities, I hereby agree, acknowledge and appreciate that:
1. I HEREBY RELEASE AND HOLD HARMLESS WITH RESPECT TO ANY AND ALL INJURY, DISABILITY, DEATH, or loss or damage to person or property, WHETHER CAUSED BY NEGLIGENCE OR OTHERWISE, the following named persons or entities, herein referred to as releasees.
____________________________
Owner (Company and/or Person)
2. To release the releasees, their officers, directors, employees, representatives, agents, and volunteers, from liability and responsibility whatsoever and for any claims or causes of action that I, my estate, heirs, survivors, executors, or assigns may have for personal injury, property damage, or wrongful death arising from the above activities whether caused by active or passive negligence of the releasees or otherwise. By executing this document, I agree to hold the releasees harmless and indemnify them in conjunction with any injury, disability, death, or loss or damage to person or property that may occur as a result of engaging in the above activities.
3. By entering into this Agreement, I am not relying on any oral or written representation or statements made by the releasees, other than what is set forth in this Agreement.
This release shall be binding to the fullest extent permitted by law. If any provision of this release is found to be unenforceable, the remaining terms shall be enforceable.
I HAVE READ THIS RELEASE OF LIABILITY AND ASSUMPTION OF RISK AGREEMENT, AND I FULLY UNDERSTAND ITS TERMS, AND UNDERSTAND THAT I HAVE GIVEN UP LEGAL RIGHTS BY SIGNING IT, AND I SIGN IT FREELY AND VOLUNTARILY WITHOUT ANY INDUCEMENT.
_______________________
Signature of Adult Participant
_________________________
Name of Adult Participant (Please Print)
_______________________
Date
FOR PARTICIPANTS OF MINORITY AGE: This is to certify that I, as Parent, Guardian, Temporary Guardian with legal responsibility for this participant, do consent and agree not only to his/her release of all Releasees, but also to release and indemnify the Releasees from any and all liabilities incident to his/her involvement in these programs for myself, my heirs, assigns, and next of kin.
_______________________
Signature of Parent or adult legal Guardian
_________________________
Name of Parent or adult legal Guardian
__________________________
Date
Effective date: April 6, 2021
renting a pack?
RENTAL POLICIES AND RENTAL AGREEMENT
Full name:
Contact Number:
Home Address:
Rental Start Date/Time:
Rental Return Date:
Hiking Location:
This document is divided into two parts. The first part, Rental Policies, is our explanation of what we agree to and what your responsibility is when renting gear from DAYPACKED. The second part, Rental Agreement, is a legal document. If you have any questions about any of this, please email us at lisam@daypacked.com or call us at (509)637-0384. Thank you and we hope you have a great outdoor adventure!
Rental Policies
DAYPACKED sales and rentals are subject to the following terms and conditions. Rental gear is also subject to the DAYPACKED Rental Agreement which is in this document immediately following the Rental Policies.
Start Date
Your start date is the day you need your equipment. We will drop off your gear where you are staying, the evening before your start date.
Return Date
We will pick up the gear from where you are staying. You are responsible for letting us know where and when. Packs returned after 9pm on the last day of rental will be charged for additional time.
Cleanliness
You are responsible for returning your rental gear in a dry condition. If you don't return gear dry, we will charge you an additional fee. Mold and mildew can do a lot of damage and we don't want to charge you for it.
Don't be Late
We make commitments knowing that you will have your gear back on time (9pm the last day of your rental period). If for some reason this doesn't happen, we will charge you a daily fee equal to the price of a standard rental pack.
Damaged Gear
DAYPACKED understands that there will be general wear on the gear. We make sure to source the best gear, gear that lasts years. With that in mind, rips, and tears, stains and missing parts, burn holes, and dents, etc. are things we will charge you for.
Lost or Stolen Gear
When you rent, the backpack becomes your responsibility. If we don't get it back, we will need to charge you.
Reserving Gear
Please reserve your gear as far in advance as possible. We rent our gear out on a first-request, first-fulfilled basis.
Cancellation Policy
If you cancel one week or more in advance of your pick-up date, you will not receive any charges. If you cancel less than one week in advance of your start date, we will charge you in full.
Using/Consuming Items
The rental packs contain consumable items that you are free to use/consume as you wish. These include: snacks, water, sun screen, toilet paper, hand sanitizer, bug spray, and hand warmer. The Ten-Essentials (bundled together) are intended for use in emergency situations. The Ten-Essentials must be returned to DAYPACKED.
Rental Agreement
By renting Our Equipment from DAYPACKED, You agree to Our Terms and Conditions in this Rental Agreement (Agreement)
Rental Period
You (Customer) hereby rent from Us (DAYPACKED,) the Equipment for the Term, and agree to pay DAYPACKED for all Time Out. Except only as expressly set forth in the Agreement. We (DAYPACKED) charge rent for all Time Out, including Saturdays, Sundays and Holidays. We do not offer discounts for packs returned early.
Rent
In addition to the amounts coming due under any other provision(s) of this contract, You agree to pay DAYPACKED the rent specified in your invoice, without reduction or setoff, for the periods commencing upon the Time Out and continuing without interruption until the Actual Time In. If You fail to return any Equipment when it is Due in, You will continue to pay DAYPACKED on the basis of a standard daily rental pack charge, for all additional time elapsed (a "Late Period") until the equipment is returned to, and accepted by, DAYPACKED. Any Equipment not returned within 5 days following Your rental dates duration will be deemed lost and in addition to Late Fees, You will be charged full Equipment replacement fees.
Security Deposit
When you rent our gear, we charge $40.00 as a security deposit. Any rental, cancelation, late return, or lost/damaged gear fees will be deducted from your security deposit.
Possession/Title
DAYPACKED owns the Equipment, and title in and to all of it will remain DAYPACKED at all times. You are entitled to use and possess the Equipment for the Rental Period, subject to the terms of the Agreement. If you retain any of the Equipment beyond the agreed Term without Our express written consent, You will be deemed to have materially breached the Agreement.
Credit Card Authorization
Subject to such limitations as may be set forth in applicable law, You irrevocably and unconditionally authorize Us to immediately submit for payment on the credit card You have provided Us all estimated charges coming due under this Agreement, and You agree to indemnify, defend and hold harmless DAYPACKED with respect to the same.
Warranty Waiver
The Equipment is provided "as-is" and "with all faults". We make no warranty, express or implied (including without limitation, any and all warranties of suitability, merchantability and/or fitness for any particular purpose), nor do we make any warranty against interference, infringement, that the Equipment is fit for your intended use, application or environment, or that it is free from defects (latent or patent). No warranties shall be deemed to exist with respect to the equipment. Your sole remedy for any failure of or defect in or with respect to any of the Equipment is termination of the accrual of rental charges at the time of failure.
Assumption of Risk
You acknowledge that the possession, use, transportation and/or storage of the Equipment may give rise to the risk of personal injury and/or property damage. You voluntarily assume all such risk and release and discharge DAYPACKED and the Equipment from any and all liens, liabilities, and claims arising in connection with the same, including without limitation, any and all claims arising from or in connection with Our negligence (other than Our intentional misconduct).
Cancellation Policy
If you cancel one week or more in advance of your rental start date, you will not incur any charges. If you cancel less than one week in advance of your rental start date, we will charge you in full.
Hold Harmless/Indemnity
You assume all risks associated with the possession, use, transportation and storage of the Equipment. Accordingly, You hereby waive any and all liens and claims arising from or associated with, and agree to indemnify, defend and hold harmless DAYPACKED from and against, any and all liabilities, claims, damages, losses, costs and expenses (including without limitation, attorney's fees, claims for bodily injury(ies) (including deaths), property damage, loss of time/and or inconvenience) resulting from or arising in connection with such possession, use, transportation and/or storage, regardless of the cause and including any injuries and/or damages suffered by You, Your employees and/or any third party(ies), except to the extent directly resulting from Our intentional misconduct.
Receipt/Inspection of Equipment
You acknowledge that You, upon receipt of the Equipment, inspected, examined and accepted the Equipment, and that, as delivered to You, it is safe and in good operating condition and repair and otherwise in all ways acceptable to you.
Equipment Failure
In the event of the Equipment fails to start, breaks, malfunctions, becomes unsafe or is in need of maintenance or repair, You agree to immediately discontinue use, notify Us, and if directed to do so, return the Equipment to Us.
Compliance with Laws
You agree to comply fully, at Your sole cost, with all laws and regulations applicable to the storage, use, and transportation of the Equipment.
Loss or Damage
You are the insurer of the Equipment during the Rental Term. You bear all risk of loss, theft, damage or destruction to the Equipment, regardless of cause (ordinary wear and tear expected). You are, of course, allowed to eat the snacks and use any of the consumable products as needed (hand sanitizer, toilet paper, bug spray, face mask, sun screen, snacks, water, and hand warmer). You may use any of the Ten-Essentials as needed, but all Ten-Essentials must be returned. The Ten-Essentials are in a separately packed bag, so they are easy to identify. If the Equipment is lost, stolen, damaged or destroyed during the Rental Term, whether or not the same is Your fault, You will notify Us immediately, and You will pay DAYPACKED the retail value of the parts and labor necessary to repair the Equipment if damaged, or its replacement cost, if lost, stolen, destroyed or damaged beyond Our reasonable ability to repair it.
Care of Equipment
You must protect the Equipment against misuse, exposure to adverse conditions and any other abuse or neglect, ensure that it remains in good operating condition and is returned to Us at the end of the Term in the condition required.
Return of Equipment
You agree to ensure that, upon return to Us, the Equipment will be dry, free of all regulated or hazardous substances (including without limitations, substances identified as "hazardous materials" under the Resource Conservation and Recovery Act (RCRA), the Toxic Substances Control Act (TSCA) and/or any other federal, state or local laws, rules and/or regulations purporting to deal with toxic or hazardous substances), rental-ready, and otherwise is substantially the same order condition and repair as at the Time Out, "Ordinary Wear and Tear". You agree to pay a reasonable charge for Equipment returned in any other condition. Any Equipment not returned within 5 days following Your rental dates duration will be deemed lost and in addition to Late Fees, You will be charged full Equipment replacement fees.
Ordinary Wear and Tear
"Ordinary Wear and Tear," meaning normal deterioration resulting from the proper and intended use of the Equipment in accordance with the terms of this Agreement, will not be considered damage. Damage which is not "Ordinary Wear and Tear" (and for which You will be solely responsible) includes without limitation, theft, mysterious disappearance, damage due to overloading or exceeding rated capacities, non-standard use, operation without proper supports and/or safety equipment, improper use, misuse, abuse, neglect, accidents and intentional damage.
Integration
This Agreement represents the complete and final agreement between You and Us (DAYPACKED) and cannot be modified by oral agreement There are no oral or other representations, warranties or agreements not included in this Contract. You acknowledge that this Agreement may be amended only in a writing signed by both You and us.
Applicable Law/Venue
This Agreement and any disputes hereunder shall be governed by the laws of the State of Washington, and any disputes hereto shall be adjudged in King County, WA, where the State District Court shall have sole jurisdiction. In the event that our customer service team is unable to solve your concern, you unconditionally agree that all claims related to DAYPACKED will be resolved entirely through binding individual arbitration, rather than in court. You may also assert individual claims in small claims court if your claims otherwise qualify. The Federal Arbitration Act and federal arbitration law apply to this agreement.
Warning regarding Criminal Conversion
The use of false or fictitious identification to obtain rental property, the failure to return rental property or the failure to pay for its use, is a crime and may result in criminal prosecution.
Enforcement
You agree to pay Us all attorneys' fees and other costs DAYPACKED may incur in enforcing or exercising Our rights under this Agreement, whether or not a suit is filed.
Name:
Signature:
Date:
Effective date: April 6, 2021