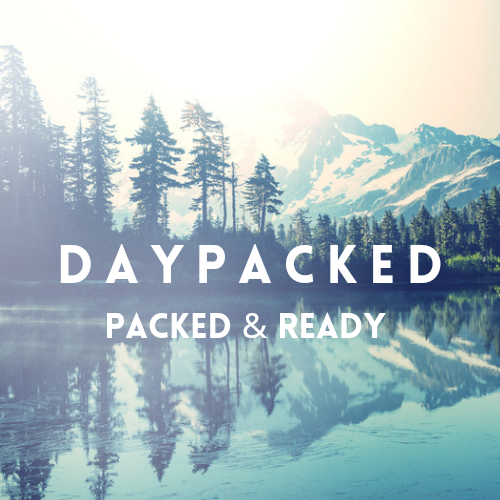 what is included in my backpack rental?
Everything you need for a fun day on the trail! We provide water, snacks, the 10 essentials, comfort items, mapping tools, and much more. If you are interested in renting boots, hiking poles, gators, or microspikes, we have them available as 'add-on's. We recommend you bring your own sunglasses, camera/phone to take photos, and your sense of adventure on your hike (you may also want to bring additional food/water).
How do i get my rental pack?
The evening before your Rental Start Day, we will drop off the backpack(s) to your lodgings.
How do i return my rental pack?
Your rental pack needs to be ready (i.e. at your lodging, clean, and dry) by 9pm on the last day of your rental period. We will pick it up from where you are staying.
lost/damaged rental gear?
Normal wear and tear is expected. However, if a backpack is returned to us in a condition in which we cannot rent it out again (i.e. torn, broken, ripped, stained, etc.) we will have to charge you to have the item replaced.
what is included in my hiking tour?
Our tours make it easy for you to explore the hiking trails of the PNW. Included in your booking is: a hike specifically tailored for your physical fitness levels/interests, a backpack full of needed gear (the 10 essentials, snacks, water), additional snacks and beverages throughout the day, transportation, and a fun, knowledgeable leader. We recommend you bring: sunglasses, additional food/water, a sense of adventure, and your camera/phone to take photos.
What is the process like to book a tour or rental backpack?
Please fill out an interest form on our website (under Rent a Pack or Find a Hike). The more information you provide on that form the better. We'd like to know: how to contact you, what you're interested in (rental/tour), if you're doing a tour please include information on your group's fitness level and desired sights. We will use this information to create an experience tailored just for you. We will call you to confirm your dates, collect a security deposit, and go over any important safety information/logistics. If you're 100% ready to book, you can skip the step above. Instead, simply click on the Reserve button, which will take you directly to our booking site.
What if i need to cancel?
Things come up - we understand! If you give us a week's notice from the first day of your rental period, you will receive no charge. If you do not cancel until within one week, we will charge you in full.