Here's what our happy hikers are saying about DAYPACKED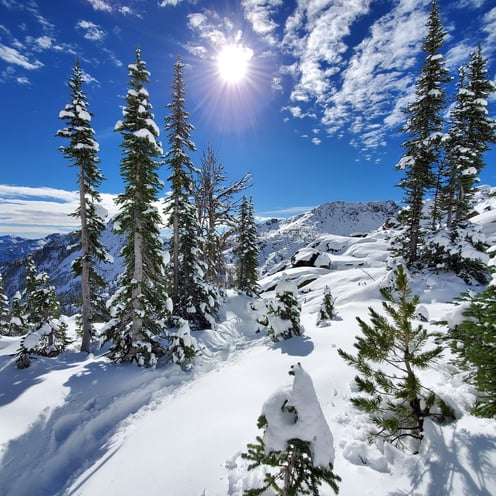 Sara and her family got lucky with a gorgeous sunny/snowy fall day to see the golden larches.
"Emily is such a playful, adventurous person, when we go hiking together she naturally brings that side out of me! I always have so much fun hiking with her, I find myself having a great time even as my thighs are burning on the switchbacks!" - Sara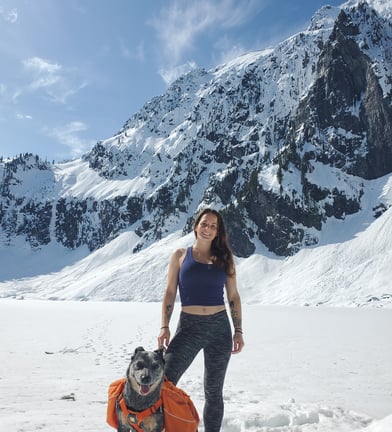 Last week we hit Lake Serene, a glacial lake in the Central Cascades. The hike is 8 miles long, with about 2,000 feet in elevation gain.
We got to the trailhead early, at 8am, and were fortunate to only see two other cars in the lot (a rare sighting for a Washington hike on a sunny day).
We hit the trail right away. The trail starts off with a very gradual uphill climb. At 1.8 miles in, we arrived to a fork. Go to the right to take a small side journey to Bridal Veil Falls, or continue ahead to Lake Serene. We continued onwards and upwards.
About 1.5 miles to the lake, we hit snow. The snow was easy to navigate, but was icy/slippery. We had micro-spikes and never had any issues.
When we arrived at the lake, we took in the splendor of the frozen lake and listened as small chunks of snow avalanched around us. We spent about thirty minutes at the lake before making our descent.
While we didn't see too many people, the ones we did see were thrilled to meet Lana, the blue heeler, and thought she was adorable and strong for carrying her own pack.
Trail Tales - monthly newsletter