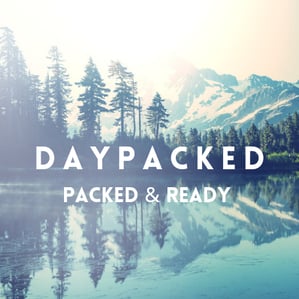 daypacked
| packed & ready |
Explore the PNW with us!
Planning a trip to Seattle and want to explore some of our incredible trails without lugging around your pack and boots? Live in Seattle and are interested in learning more about hiking but don't want to invest in expensive gear? DAYPACKED has got you covered! DAYPACKED provides everything you need to explore the PNW, organized in an easy-to-carry pack. Our packs include:
Things to keep you safe: navigation aid, fire starter, knife, flashlight, water container, first aid kit, sun protection, emergency blanket, food
Things to keep you comfortable: hike healthy snacks, rain poncho, toiletries
Things to keep you on track: driving directions, trail information
Boots, poles, microspikes, gaiters and parking passes available by request
Want to take a guided hike? We'd love to take you out on an adventure to the North Cascades! Our guides are Wilderness First Aid & CPR Certified. All hikes are private groups (up to four guests). Because this hike is just your group, your interests and hiking abilities are taken into consideration when choosing a trail. Your hike includes transportation, food, backpacks for day use, and more. We even have a pack for your dog!